Exhibitor hall: Garden & Animal-Accessories
Exhibitor hall: Garden & Animal-Accessories
Welcome to the exhibitor hall: Garden & Animal-Accessories
Here you will find our business and premium exhibitors on the trade fair theme you have selected. Visit your exhibitor above by direct choice of the respective stand graphic or here down, by using the exhibitor list of this hall:

MessenOnline24 is the first German online trade fair portal to bring together real and virtual trade fairs to create a future-oriented and profitable communication platform for you, across all themes and as a year-round theme or national trade fair. We offer you in a uniquely professional way the...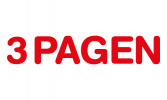 3PAGEN is a member of the international French group Damartex and one of the leading and successful mail order companies for the 50 plus target group. Customers in Germany, France, the Czech Republic, Austria and Slovakia appreciate the smart, practical and inexpensive products from the decoration...