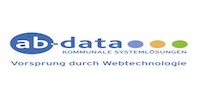 We turn experience into innovation!
Our portfolio, when it comes to the already running software usage or the introduction of financial and system solutions, includes:
Migrations from all common cameral and double-entry financial procedures (with transfer of all historical data) - after coordination also during the year Installations at the customer's site and/or optionally online via remote setup Individual case-related support in day-to-day operations (e.g. in case of staff shortage, preparation of historical annual financial statements, first annual or consolidated financial statements) Training at your site, at our company headquarters in Velbert or regionally together with other of our customers Regional workshops (e.g. on topics such as annual financial statements, controlling, data protection and security)
Information events on innovations, updates or current topics Webinars, guided discussions in the user forum, online conferences Support at user meetings
Other services such as hot-line, consulting, remote services, web hosting and certifications.
SERVICE LINES FOR MORE EFFICIENCY
In today's very dynamic times, we see services not as a luxury, but rather as a sensible and often necessary investment when used in a goal-oriented manner
Our services are therefore not an end in themselves, but a means to enable you for your daily work and to support you in a targeted manner. Our services are designed in such a way that you can subsequently work more efficiently on your own without external support.